Bug

Major
Description
As a user, I would like to see the type of technology used by the samples on the samples view similar to the all services view. 
On the samples view: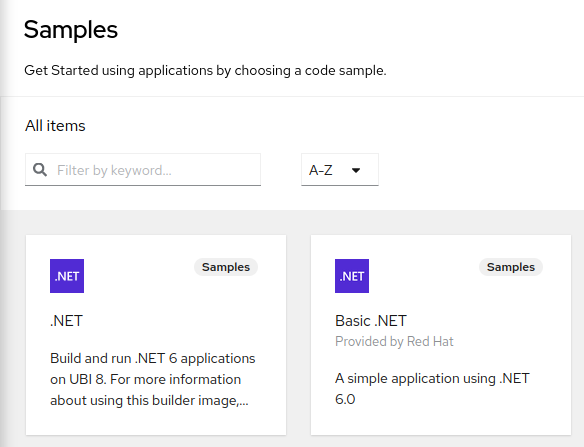 It is showing different types of samples, e.g. devfile, helm and all showing as .NET. It is difficult for user to decide which .Net entry to select on the list. We'll need something like the all service view where it shows the type of technology on the top right of each card for users to differentiate between the entries:

Acceptance Criteria
Add visible label as the all services view on each card to show the technology used by the sample on the samples view.
Additional Details:
blocks

OCPBUGS-13730 Show type of sample on the samples view

Closed
clones

OCPBUGS-10679 Show type of sample on the samples view

Closed
is blocked by

OCPBUGS-10679 Show type of sample on the samples view

Closed
is cloned by

OCPBUGS-13730 Show type of sample on the samples view

Closed
links to